2nd Annual Ultrasound in MedEd Forum
Educators Learn How to Incorporate Ultrasound into Medical School Curriculum
The 2015 MedEd Forum was held at the University of California, Irvine on June 1, 2015. During a day of hands-on learning, interactive sessions, and brainstorming, 41 medical schools learned effective ways in which to integrate ultrasound into their curricula. Topics covered included how to fund this initiative, how to assess students' understanding, and how to use technology to engage learners. The program featured case study examples of how schools have implemented ultrasound education as well as a panel of students who shared how the use of ultrasound impacted their medical school experiences. Participants left the event with concrete ideas and even a mini action plan to take back
to their schools. The planning of the 3rd Annual MedEd Forum is underway.
View Forum presentations and graphics.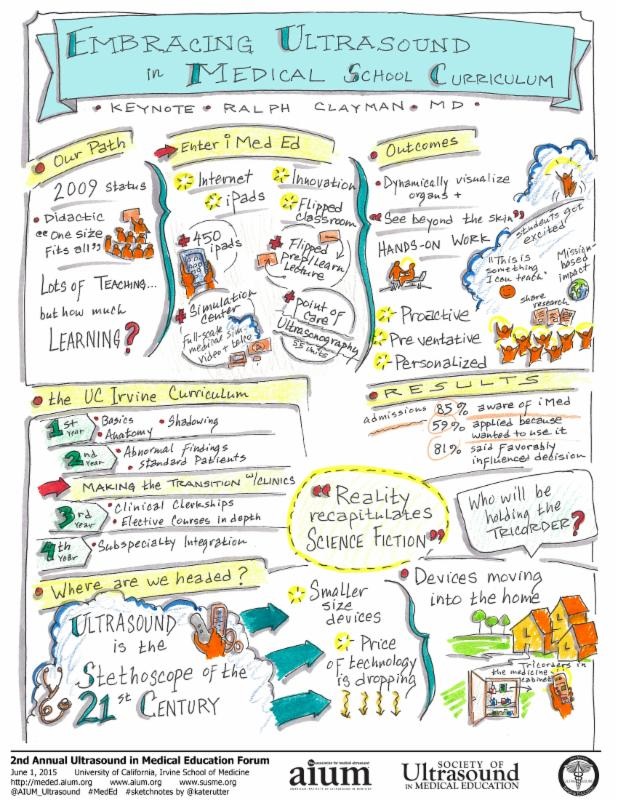 Find more like this: News, Uncategorized